Benefits of Using Liquid Fertilizer for Your Farm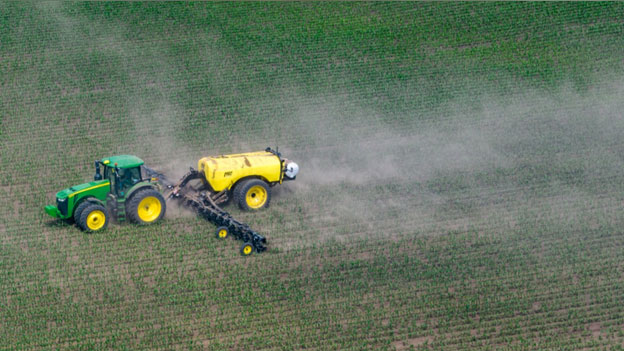 Fertilizers play a major role in improving the overall productivity of farming and meeting the requirements of modern-day farmers. The role of fertilizer is to make farming more efficient and easier. When the focus is on fertilization, the balance between cost-effectiveness and productivity is a must. Fertilizers are farmers' one of the direct expenses, therefore choosing the right kind of fertilizer and its application is critical to farmers. This is where liquid fertilizers come into play for plants. Liquid fertilizers have gained much popularity in recent years due to the many benefits it provides and helps you in providing the right kind of nutrients to your plants each time. There are many reasons why today's modern farmers prefer organic liquid fertilizer for plants over conventional fertilizers which are designed to be as safe, secure and simple as possible. Here are some of the best benefits of using liquid fertilizers for your plants.
Even Application
When granular fertilizers are applied, they are generally applied in a pattern which means that the application is not uniform necessarily. In contrast, when organic liquid fertilizers are applied to plants, the application is uniform and seeps into the soil more accurately. Liquid fertilizers help in ensuring that all the sections of the farm get the same amount of nutrients.
Fast Acting
Liquid fertilizers seep quickly through the soil profile resulting in more product nutrient availability to crops and deeper penetration of essential nutrients, especially in dry weather conditions. Almost a majority of farmers use liquid fertilizers to see immediate results in their farms' productivity to ensure quick root growth and yield better results.
Less Nitrogen Loss
Nitrogen is an essential nutrient in increasing crop yield. As compared to granular fertilizers, liquid fertilizers undergo a nutrition loss of not more than 10%, hence the farmers get the desired results for what they pay for.
No Application Cost
No heavy equipment is required to apply organic liquid fertilizers for applying on plants, as they can be applied by using the irrigation system. Thus, liquid fertilizers help farmers in saving costs on the workforce and other handling expenses.
Easy to Store
Liquid fertilizers for plants come in sealed containers, hence it takes less storage space compared to conventional fertilizers. Liquid fertilizers are also less sensitive to environmental factors, hence farmers can easily store the liquid fertilizers at their convenience.
Flexible Application
Due to liquid fertilizers' formulation, its application is less affected by weather conditions, hence it can result in more working days available and greater flexibility during busy periods.
Financial Assistance
Liquid fertilizers provide an array of benefits to farmers which leads to improved crop response to the availability of nutrients and better productivity. All the benefits provided by liquid fertilizers to farmers result in improved financial assistance for farmers.
Buy Liquid Fertilizers from IFFCO Bazar
Liquid fertilizers are a boon to modern-day farmers and their usage should be encouraged to result in better farm yields and an increase in farming productivity. IFFCO Bazar is a unified online platform where you can buy liquid fertilizers for plants that are patented by IFFCO, approved by the Government of India and included in the Fertilizer Control Order. The liquid fertilizers sold by IFFCO Bazar are tried and tested on more than 90 crops across 11,000 locations and are an assurance of higher efficiency, increased crop productivity and reduced input cost. IFFCO Bazar's liquid fertilizers are a guarantee that you do not compromise the quality of yield and maintain the quality of the soil.