Nano Fertilisers – A Step towards Sustainable Crop Production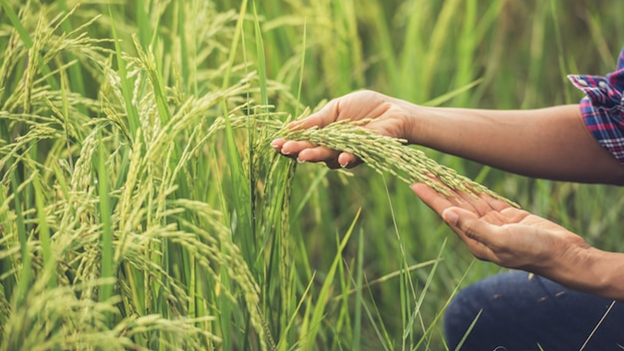 The agriculture sector is one of the major industries in India and makes a significant contribution to the country's economy. More than 70% of the rural population of India depends on agriculture to make a living. Since the population is continuously rising, farmers are on the lookout for new ways to increase crop production to meet the demand of such a huge population. There is no denying the fact that these factors have placed significant pressure on natural resources and the environment. It is time that some major steps are taken to protect the environment, expand the natural resource base, and maintain and improve soil fertility. In today's time, the rising need for sustainable agricultural practices is more than justified.
The Solution
Using chemical-free fertiliser is a big step in this direction. Ever since the green revolution started, the use of chemical fertilisers has become an indispensable part of modern agriculture. Undoubtedly, they help maximise crop production but also have a lot of environmental and ecological consequences. With new and innovative solutions being introduced every day, the agriculture industry has come up with nano-fertilisers. These fertilisers have emerged as a promising alternative that not only fulfils the nutrition requirements of plants but also helps in soil restoration. They ensure high crop production without causing much harm to the environment.
A Closer Look
The Indian Farmers Fertilizer Cooperative Limited (IFFCO) has established a Nano Biotechnology Research Centre (NBRC) in Kalol, Gujarat. NBRC carries out frontier research to address current and futuristic challenges in plant nutrition and crop protection. With state-of-the-art equipment and facilities to concentrate research based on nano-biotechnology, it works towards the aim of making nano-fertilisers easily available in India.
As a part of the process, a few of them have been introduced to farmers, namely: nano-urea, nano-zinc, and nano-copper. All of these products are developed by following standard guidelines, including the OECD Testing Guidelines (TGs) and the Guidelines for Testing of NAIPs and Food Products released by the Department of Biotechnology, Government of India.
Industry Fact

Nano urea liquid is expected to potentially replace 13.7 million tons of conventional urea usage by 2023.
Benefits of Nano-fertilisers
At this point, you must be thinking, "Do I really need to choose nano-fertilisers over conventional ones?" The answer is yes, and here is why:
Nano-fertilisers are non-toxic and residue-free, which makes them environment-friendly.
They have high nutrient-use efficiency, which helps in achieving higher yields and enhances the quality of the crop produced.
These fertilisers are cost-effective, which makes them a preferable option.
Due to their foliar application, these fertilisers get absorbed quickly and cause less product waste.
They are easy to store and transport from one place to another.
With all these advantages, nano-fertilisers are unarguably the future of sustainable agriculture in India. IFFCO is continuously working towards making nano-fertilisers available in India at affordable prices. This will slowly reshape the Indian agriculture industry by minimising the impact of chemical fertilisers on the environment.