Nano Urea Fertiliser: Benefits and Method of Application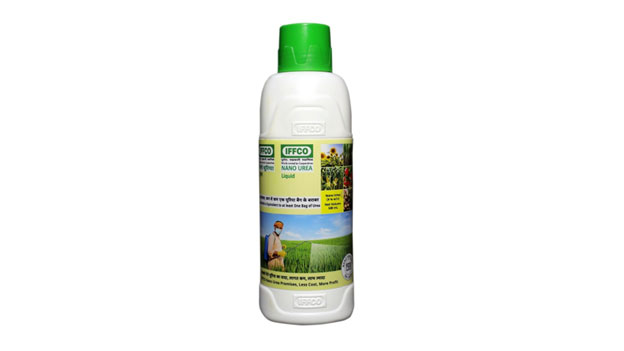 Every plant needs certain nutrients, including nitrogen, phosphorus, potassium, etc., in order to maintain healthy growth. Sometimes, nature fails in providing these essential nutrients, and this is when the need for a good fertiliser arises. Urea is one of the most widely used fertilisers due to its high nitrogen content (approx. 46%). It is neutral in pH and can adapt to almost all kinds of soils. In the early days, urea used for fertilising came as a white crystalline organic chemical compound. Now the agriculture industry has evolved, and farmers have started using nano urea to meet the nitrogen requirements of their crops.
Why nano urea is a good option?
Nano Urea is a nanotechnology-based fertiliser that is used to provide a sufficient amount of nitrogen to plants. This revolutionary fertiliser came across as a sustainable option for farmers and is helping them achieve better crop yields while taking a step towards smart agriculture. The main issue with traditional urea is that it leads to environmental pollution if used frequently and excessively. This form of urea fertiliser has high water solubility that can lead to issues like leaching, de-nitrification, and volatilization losses. Liquid nano urea, on the other hand, is applied as a foliar spray. This is why it helps in the efficient absorption and penetration of nitrogen into the leaves and can reach specific plant parts where it is required. Other than this, it also releases nutrients in a controlled manner, which ensures minimum wastage and prevents environmental pollution.
Did You Know?

IFFCO Nano Urea is the only Nano fertilizer approved by the Government of India and included in the Fertilizer Control Order (FCO).
How to Use Nano Urea
Now that you know why liquid nano urea is a better option as compared to traditional urea fertiliser, the main challenge is to understand the correct method of application. For effective use of this fertiliser, it is essential to know when and how to use nano urea.
Let's dive deeper and discuss how to use nano urea as a crop fertiliser:
It is advised to dilute 2-4 ml of Nano urea (4% N) in one litre of water and spray it on crop leaves during active growth stages. For best results, farmers should apply two foliar sprays.
The first spray should be applied during the active tillering/branching stage (30-35 days after germination or 20-25 days after transplanting). The second spray should be applied 20-25 days after the first spray or before crop flowering. It has been proved that the application of 1 bottle of Nano Urea can effectively replace at least 1 bag of Urea
Things to Keep in Mind
Liquid nano urea has a high surface area and better solubility, which might help in different metabolic reactions. This is the reason why this fertiliser helps in achieving better crop yields and meeting quality parameters while reducing wastage.
Here are a few things farmers should keep in mind while applying liquid nano urea as a crop fertiliser:
Shake the bottle well before every single use.
For more uniform spraying, it is recommended to use a flat fan or cut nozzles.
The best time for fertiliser application is during the morning or evening when dew can be avoided.
If it starts raining within 12 hours of application, it is recommended to repeat the spray as the rainwater washes away the fertiliser.
Buy Liquid Nano Urea at IFFCO Bazar
IFFCO Bazar is a unified online platform where you can buy liquid nano-urea fertiliser at the best prices. You can also explore our extensive range of fertilisers, which are tested on more than 90 crops across 11,000 locations.